The Ute Pass Cultural Center
Where your event is just waiting to happen
SUITED FOR EVERY NEED
THE MAIN ROOM
Has a seating capacity of 250 theatre style or 200 banquet style. It is a large room with a magical ambiance, having the replica of a historic hotel front on one side, and a stage with theatrical lighting and sound system, plus a wooden dance floor.
CAVALIER ROOM
located behind the stage, is normally home to dance lessons and karate classes, but will accommodate a myriad of functions. The room measures 17.5 by 43 feet with linoleum flooring.
COMMUNITY ROOM
located downstairs, is well suited for meetings, small parties or classes. The room measures 21 by 23.5 feet with carpeted floors, kitchen cabinets/sink and microwave.
All rooms are provided with tables and chairs for setup.
MIDLAND PAVILION
Located adjacent to the Ute Pass Cultural Center the pavilion is an open structure with the perfect view of Pikes Peak. It can be used for picnics, family reunions, concerts, exhibits, weddings or fairs and festivals. Perfect for those needing an open air venue.
RECREATIONAL OPPORTUNITIES
The City of Woodland Park is surrounded by one million acres of the Pike National Forest, a recreational treasure, offering hiking, camping, backpacking, mountain biking, cycling, horesback riding, fishing, cross-country skiing, snowmobiling, snow shoeing and more. Enjoy a variety of public parks, or play a round at the local 18 hole championship golf course. Woodland Park offers Bed & Breakfasts, motels, hotels, campgrounds, RV parks, shopping and a good selection of restaurants and fast food establishments.
Nearby you will find Spinney Mountain Reservoir, Eleven Mile Reservoir, Rampart Reservoir, Manitou Lake, Florissant Fossil Beds National Monument, Mueller State Park and Wildlife Area, and the legendary gold mining towns of Cripple Creek and Victor. Cripple Creek has limited stake gambling.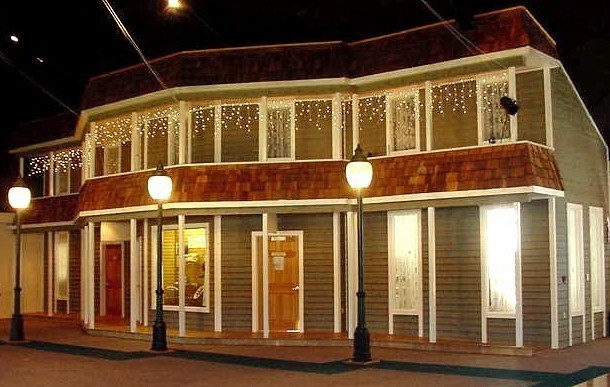 THE UPCC IS ALSO HOME TO:
GREATER WOODLAND PARK CHAMBER OF COMMERCE
Dedicated to improve the overall business climate for its members through sponsorship of mutually supportive activities which stimulate economic growth , promote civic development and enhance the quality of life for our citizens.
1-800-551-7886